80wse Presents
November 27 – December 22, 2012
80 WSE
The second annual invitational exhibition, 80wse 
Presents, was curated by the 80wse staff with each member picking 1-2 artists of 
diverse ages and stylistic medias. As an invitational, the exhibition has no over-arching concept, 
however the viewer may discern a subtle connection in regards to concerns regarding interior and 
exterior space among these artists.
Kathe Burkhart is an interdisciplinary artist and writer. Working since the early 1980s, Burkhart has 
consistently and frankly engaged gender roles, sexuality, celebrity, performativity, and language in an 
interdisciplinary practice. In Her Liz Taylor Series and later series, Burkhart addresses feminist 
resistance, female dominance and sexual power. This exhibition will premiere a number of major new 
large-scale paintings by Burkhart.
Burkhart's visual art has been widely exhibited nationally and internationally, including the Venice 
Biennale, PS1 Contemporary Art Center/MoMA, SMAK Museum, (Gent, Belgium), Brooklyn
Museum, Banff Centre for the Arts (Canada) FlashArt Museum, Galleria d' Arte Moderna, Bologna 
(Italy) and the Groningen, Zwolle and Helmond Museums (Netherlands) among many others. She has 
had more than 30 solo exhibitions, among them Participant Inc., Alexander Gray Associates, Mitchell 
Algus Gallery, Schroeder Romero Gallery, Feature Inc., NYÇ. She is represented by Galerie Lumen 
Travo, Amsterdam and Galerie Annie Gentils, Antwerp.
She is the author of three books of fiction, Between the Lines, Hachette, Litteratures, January 2005; 
Deux Poids, Deux Mesures (The Double Standard) Participant Press 2005 and Hachette Litteratures, 
Paris, 2002, and From Under the 8 Ball, (LINE, 1985 Regency Arts Press published a monograph, The 
Liz Taylor Series: The First Twenty Five Years in 2007. Burkhart he has been a faculty member at 
New York University since 2000.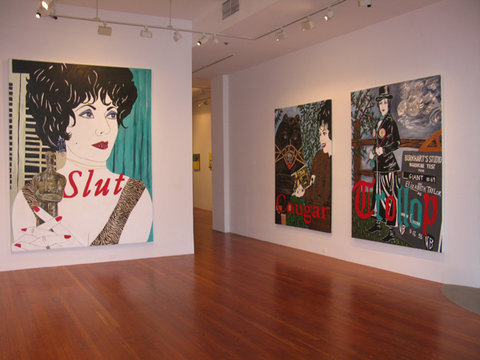 Jamie Bruce Dearing is an artist currently making images and objects regarding the sea coast, 
architecture, and particle physics. He studied at Allegheny College, The New School for Social 
Research, and The Whitney Museum Independent Study program. He received his B.A. in 1969. He
was for many years a studio assistant for Donald Judd and later, a partner and designer with Bark 
Frameworks. He maintains studios on Manhattan Island and Long Island.
Dearing is currently working on dwelling-like structures which resemble architecture but have 
philosophical ideas embedded within their materials. In Dearing's work structures have meaning -- 
every decision means something. Although indebted to Frank Lloyd Wright in proportions and
materials, these works are always art rather than architecture. Large sculptural 
work from this series by Dearing was exhibited in 80wse Gallery 6.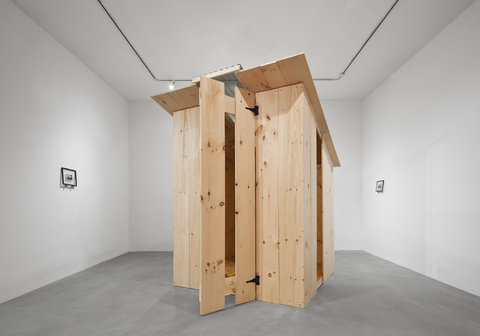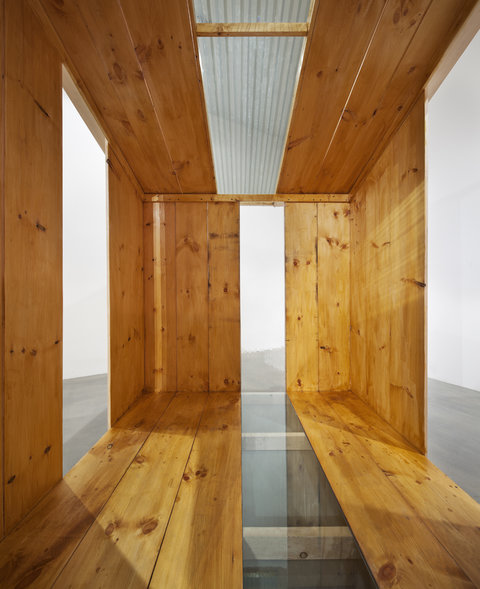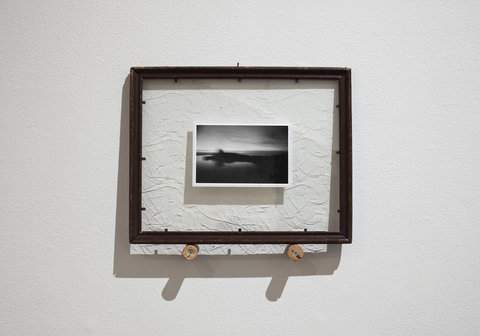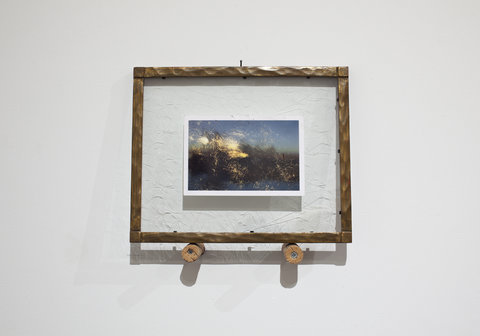 Michael DeLucia painterly sculptures play with notions of texture, distortion, pattern, color, doubling 
and real and illusionary space. His most recent work bears the influence of artists like Bridget Riley 
yet their paradoxical spatial forms attest that they could only have been made in the 21st Century.
DeLucia was born in 1978 in Rochester, NY and currently lives and works in Brooklyn, NY. He was 
educated at the Royal College of Art, London and the Rhode Island School of Design, Providence. His 
solo exhibitions include Eleven Rivington (2012, 2010), Luce Gallery, Turin (2011), Galerie Nathalie
Obadia, Paris (2012, 2009) and Brussels (2011, 2008); and Alan Koppel Gallery, Chicago, IL (2008).
Group shows include Andrea Rosen Gallery, NY; Sculpture Center, LIC; 'The Coke Factory' at 
Ritter/Zamet, London; 'Double Take' at Public Art Fund at Metrotech Center, Brooklyn; and 
'Linkage' at Museum of Contemporary Art, Detroit.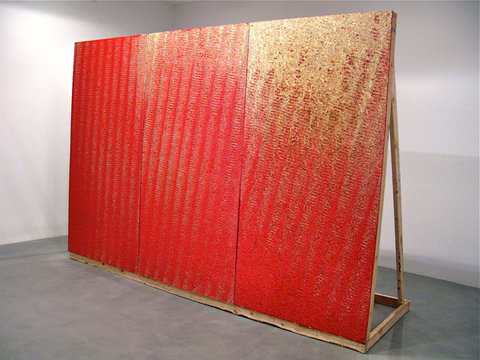 Susanna Howe was born in 1971 in Manila, Philippines and grew up in Connecticut and New York 
City. Howe never went to art school, but her father was the deputy director at MoMa, so she was 
deeply influenced by the art in that museum. After studying English at Barnard and working in 
publishing, she moved to Los Angeles and started her photography career.
Inspired by the light and the alien landscapes of California's cities, suburbs and countryside, Susanna 
began shooting regularly for W and Details, and then moved on to contribute to Vanity Fair, The New 
Yorker, Vogue, Rolling Stone, Esquire, Wired, among others. Her naturalistic environmental 
portraiture has earned her a consistent spot on the advertising rosters of jack spade, IBM, Sony, Aldo 
shoes, J Brand Jeans, Boast and Orange/France Telecom, among others.
Susanna's references and inspiration come mostly from painters, including Vermeer and California 
landscape artists. While her commercial work strives for naturalism, her artwork is more formalistic, 
working in light and composition. She has shown in Los Angeles, Paris and New York and been 
featured in many books. In 2007, she returned to New York, got married and slid back into New York 
life. She lives in Brooklyn with her husband and daughter.
Nadja Verena Marcin is a German artist, living and working in New York. Marcin focuses on human 
behavior, elemental emotions, and psychological responses linked to role-playing through 
video, photography and live performance. Sourcing autobiographical experience, Marcin drives 
situations from ordinary to absurd while probing beneath the surface of human interaction. Ms. Marcin 
confronts elemental emotions and unleashes psychological mechanism, exposing truths about morals, 
history, gender and politics inherent in Western culture.
Marcin received her MFA in 2010 from Columbia University, New York after receiving her previous 
degree from the Academy of Fine Arts, Munster. Her work has been exhibited at ZKM- Center for Art 
and Media | Karlsruhe 2012; Tina B. Festival | Prague 2012; Garage Center for Contemporary Art | 
Moscow 2010; ICA Philadelphia | Philadelphia 2010; Elizabeth Foundation for the Arts | New York 
2010; Kaunas Biennale | Kaunas 2009; Mediations Biennale | Poznan 2008; Kunstmuseum | Bonn 
2007; Ludwig Museum | Cologne 2007 and received the DAAD Stipend | New York 2011; Int. Artist 
Career Development Grant | Santa Fe 2010; Fulbright Award | Berlin 2007. Marcin has currently an 
institutional solo at Kunstverein Dortmund and Orangerie at Castle of Rheda in Germany.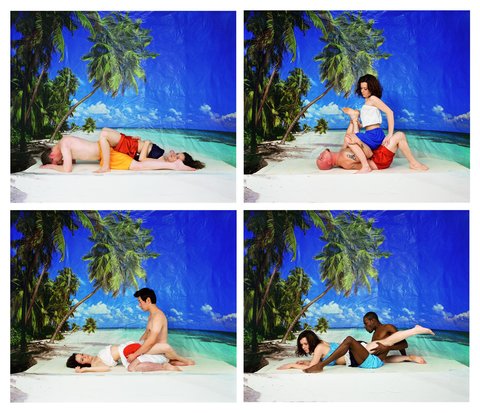 George Wilson evokes both figurative and historical narratives through tactile, assemblage and 
collage-based work. Born in 1977, Wilson lives and works in Brooklyn, NY. 80wse will exhibit a
monumental simulation of a dismembered couch by Wilson, which brio-collages fabric surfaces 
expertly recreated from wax alongside more naturalistic fabric stuffing and wood interiors structures.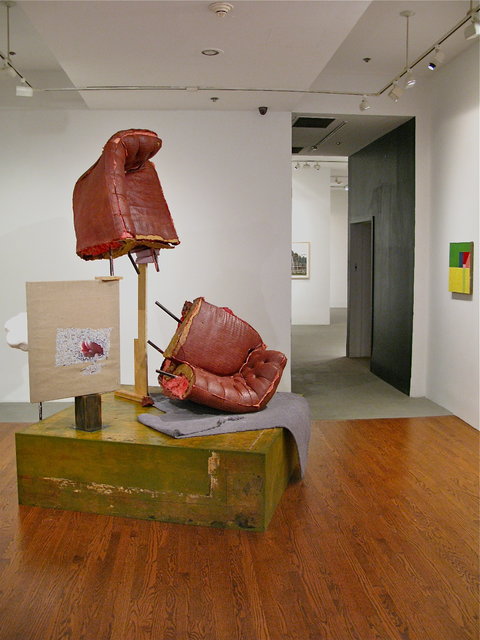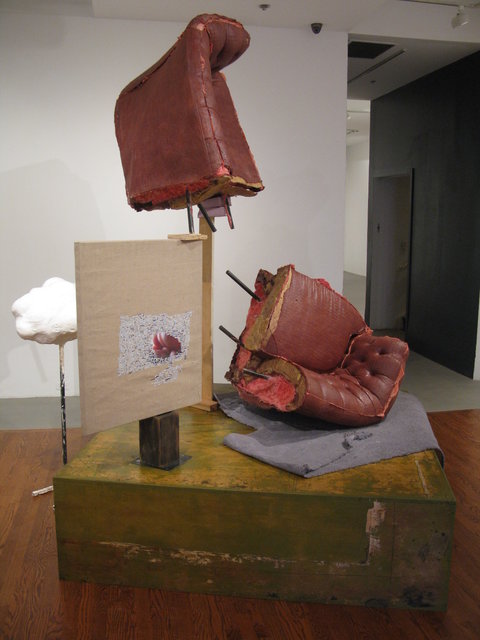 Adam Winner's abstract paintings, which reference specific literary and art historical sources, are 
meditations on the act of painting. They function as reflexive exercises in color, texture, space and 
surface. His efforts result in works that appear to embody whole histories of thought, as though 
interwoven into the canvas itself. Winner's paintings recall classic 60's avant-modernists like Frank
Stella and Ellsworth Kelley, but their line, texture and brushstroke are uniquely his own. Born in 
Bridgeport, CT, Winner lives and works in Brooklyn, NY.