80 WASHINGTON SQUARE EAST
NEW YORK, NY 10003
Free and currently open to the public by appointment only 7 days a week from 12–6 pm. Wheelchair accessibility through Goddard Hall at 79 Washington Square East. 
To schedule a visit please click
here
.
*
80WSE appointment process:  
Patrons who would like to visit the gallery will need to show confirmation of their appointment for access. If no appointment exists, staff will turn you away from the gallery. Visits will be limited to 6 individuals at a time for a maximum duration of 50 minutes beginning on the hour from 12–6 pm, 7 days a week.
Patrons within NYU community with active building status:   
For the purposes of contact tracing, appointments must be made through your NYU email account. Upon arriving for your appointment you must present your daily screener to the reception staff to confirm your access to campus.  
Patrons from outside the NYU Community:  
In accordance with the university's contact tracing initiative, appointments must be made at least 7 days in advance of your planned visit in order to clear access with the university. You will receive a confirmation email once your access has been approved. On the day of your appointment, you must submit the Visitor Daily Screener before entering the building and present your screener status to the reception staff for access. Please note that even if you are fully vaccinated, NYU requires completion of the Daily Screener and COVID testing for access to university buildings. This is a clear directive from university leadership since positive cases are still high in NYC and variants are in circulation.   
*
E: 80wse@nyu.edu
T: +1 (212) 998-5790
Founded in 1974, 80 Washington Square East, NYU is a not-for-profit gallery presenting contemporary and historical exhibitions. The gallery exhibits in two further locations, at Broadway Windows at Broadway and East 10th Street, and Washington Square Windows, next to the gallery.
Each spring, the gallery hosts MFA Thesis exhibitions from students of the Department of Art and Art Professions in New York University's Steinhardt School. 80 Washington Square East resides in the historic Benedick building at Washington Square Park, originally commissioned in 1879 by iron manufacturer and Metropolitan Museum trustee, Lucius Tuckerman. The building once contained the studios of painters Winslow Homer and Albert Pinkham.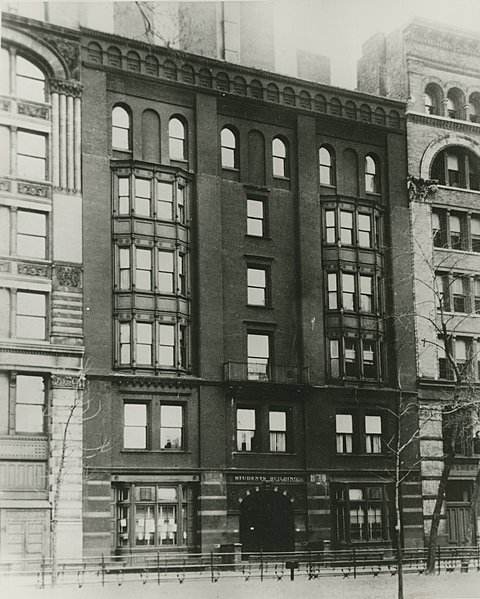 The Benedick Building, 1925.

Past directors:

Nicola Lees, 2017–2020
Jonathan Berger, 2013–2016
Peter Campus, 2009–2012
Manager: 

Lucas Quigley
Technicians:

Olivia Andrews
Jon Huron
Photographer:

Carter Seddon
Curatorial assistants:

Mikaela Dery
Anisa Jackson
Chloe Truong-Jones