80 WASHINGTON SQUARE EAST
NEW YORK, NY 10003
Public Hours:
Tuesday–Saturday, 12–6 PM
Visitors must be fully vaccinated against Covid-19 for entry and are encouraged to wear a mask.
Wheelchair accessibility through Goddard Hall at 79 Washington Square East.  
80wse@nyu.edu
+1 (212) 998-5747
80WSE does not accept unsolicited exhibition proposals or artist submissions, and we cannot respond to or return unsolicited material.
Founded in 1974, 80 Washington Square East, NYU is a not-for-profit gallery presenting contemporary and historical exhibitions. The gallery exhibits in two further locations, at Broadway Windows at Broadway and East 10th Street, and Washington Square Windows, next to the gallery.
Each spring, the gallery hosts MFA Thesis exhibitions from students of the Department of Art and Art Professions in New York University's Steinhardt School. 80 Washington Square East resides in the historic Benedick building (below, c. 1925) at Washington Square Park, originally commissioned in 1879 by iron manufacturer and Metropolitan Museum trustee, Lucius Tuckerman. The building once contained the studios of painters Winslow Homer and Albert Pinkham.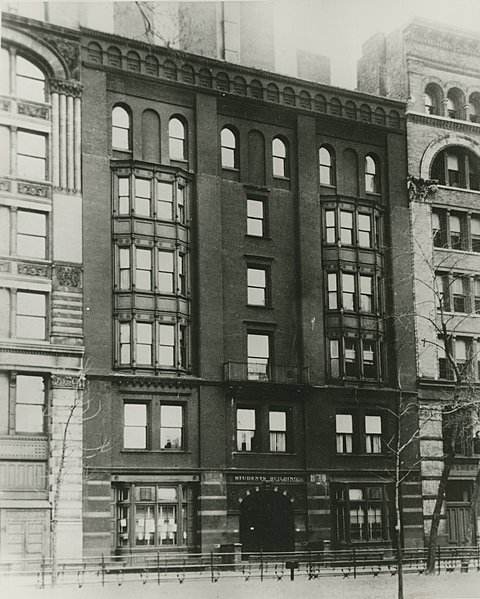 Howie Chen
Registrar:

Jon Huron
Olivia Andrews
Technician:

Kiyomi Taylor
Photographer:

Carter Seddon
Curatorial assistants:
Emily Dotsikas
Past directors:

Nicola Lees, 2017–2020
Jonathan Berger, 2013–2016
Peter Campus, 2009–2012