Ellen Cantor
Are you Ready for Love?
September 7 – November 12, 2016
80WSE
Ellen Cantor (1961–2013) presents 
Are You Ready For Love? 
The exhibition features a range of drawings, spanning the early 1990s through 2013, including monumental wall-size works on canvas and nine, rarely seen, meticulously hand drawn books. Also included in the exhibition are Cantor's iconic video

Within Heaven and Hell

(1996), and an installation combining the storyboards and segments of her film

Pinochet Porn

(2008–2016). A select group of reference objects appear sporadically throughout the exhibition – notably the original marionettes from Robert Wise's

The Sound of Music

(1965) and a small work on paper from 1903 by Pamela Coleman Smith, best known as illustrator of the Rider-Waite tarot deck. These objects further illuminate key influences and obsessions of Cantor's, offering yet another layer to the manner in which seemingly disparate sources galvanize in her work.
Ellen Cantor came to prominence in the early 1990s, garnering critical acclaim and notoriety – particularly in her dual hometowns of London and New York, as part of a young generation of feminist artists exploring new modes of female representation. Cantor's creative practice reached into nearly every form, encompassing the fields of drawing, video, film, painting, photography and sculpture, in addition to writing and curating. A vast majority of her work explored the relationship between fiction and life, the simultaneous presence of good and evil, and the role of the female protagonist – as found in popular culture as well as in her own personal life. Throughout her career, she remained concerned with the appropriation and representation of these protagonists as a means of autobiography.
Cantor created a focused body of early work in video, pioneering a unique format which often involved dismantling icons of cinema, using footage from multiple film sources to create new works through a highly stylized process of editing. Many of Cantor's videos, most notably
Within Heaven and Hell
(1996), for which she combined Robert Wise's
The Sound of Music
and Tobe Hooper's
The Texas Chainsaw Massacre
, retain little original synched sound from their source material, and instead are accompanied by intimate narrative texts, written and recorded by Cantor as a soundtrack. These videos hover in uncanny space, in which appropriated sources retain their original identity while simultaneously functioning in the radically reinvented roles that Cantor created. This body of video work evidences the critical process of illuminating and obscuring, overlapping and revealing, which permeates Cantor's work across multiple disciplines.
Early in her career, Cantor assiduously studied both fairy tales and Disney films, revisiting her childhood fascination, and meditating upon their impact on adult lives. The intended naiveté of Disney's female characters, including
Snow White
and
Cinderella
, was outweighed for Cantor by their prominence as the stories' central characters, and the subsequent sense of empowerment she drew from them at an early age. The sexually explicit work for which Cantor became celebrated – and at times drew controversy and elicited censorship in the 90s – centers around an exploration of her life-long connection to these characters, as well as their influence on her development as a feminist artist. Often rendered with obsessively overlapping lines that suggest motion, referencing early modes of drafting for animation, Cantor's drawings retain a sense of wonderment, celebrating these female characters as the most fully actualized versions of themselves.
In 2004, Cantor completed
Circus Lives from Hell
, a series of 82 pencil drawings comprising the hand-drawn script for her film,
Pinochet Porn
. Filming began in 2008 and the project became her focus for the five years that followed. Shot on Super-8 film with overdubbed sound, the film takes the form of a soap opera-like narrative, at once tragic and comedic, chronicling the intertwined lives of five children and their subsequent maturation into adulthood. The story reveals itself as a microcosm of surrounding political discord, cycles of destruction and mounting violence, obliquely revolving around the Pinochet regime in Chile. Childhood fantasy is permeated by structures of annihilation, which the characters later create in their own lives as adults, pointing to the film's central question: Is tragedy a choice?
For the first time, Cantor formally served in the role of Director, bringing her drawings to life through a collage of live action sequences, animation, found and historical footage, which together comprise the film's five chapters. Fitting to Cantor's exploration of autobiography, Pinochet Porn is not only about Cantor's life and the lives of her friends, but it is also the active embodiment of her own life and the lives of her friends—effectively, her life performing her life. The cast and crew, and by extension the film itself, have become a document of an extended moment in New York and London avant-garde art and culture, representing a vast range of creative production and a group of artists, curators, writers, filmmakers, underground culture makers, musicians, and their children.
Are You Ready For Love? is organized by Jonathan Berger, in collaboration with curatorial assistants Stephanie Bokenfohr, Laura Cunniff, and Georgia Harrell. Are You Ready For Love? is part of a series of concurrent exhibitions, public programs, and screenings featuring the work of Ellen Cantor, scheduled throughout Fall 2016 in New York City. Exhibitions will also take place at Maccarone, Participant Inc., and Foxy Production, with public programs hosted by Skowhegan and a screening of video works presented at Electronic Arts Intermix. The world premiere of Cantor's film Pinochet Porn (2008–2016) will take place at The Museum of Modern Art. This unprecedented collaboration between organizing venues and the Estate of Ellen Cantor seeks to open dialogue surrounding Cantor's multifaceted and groundbreaking work.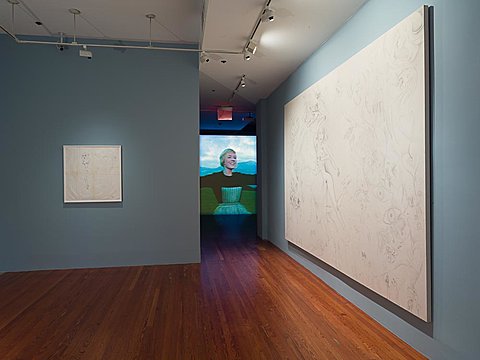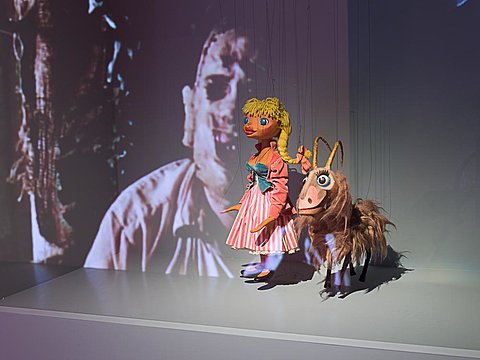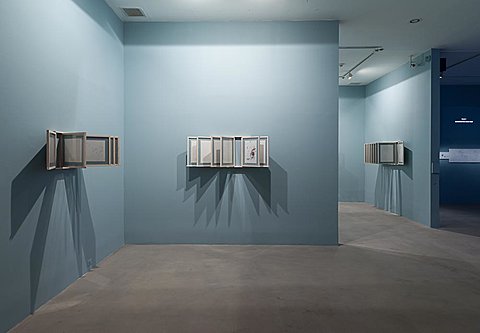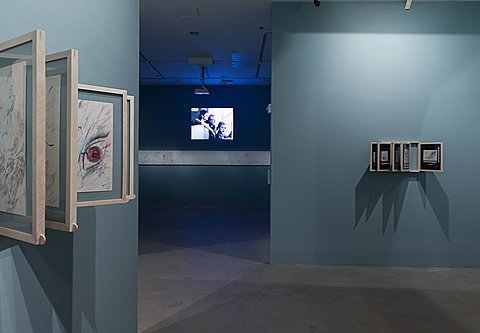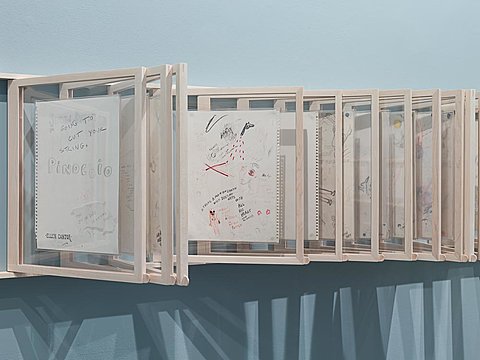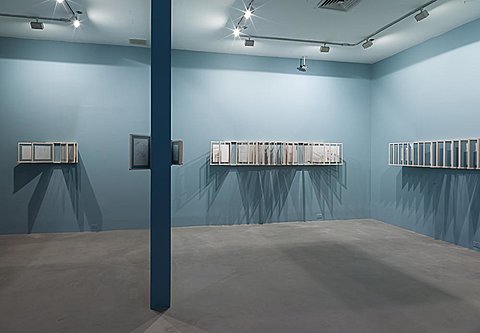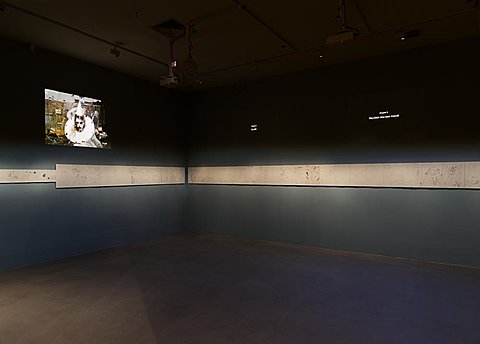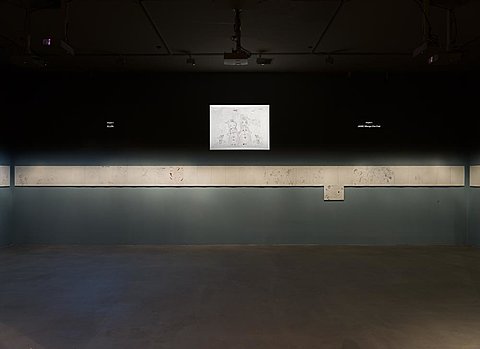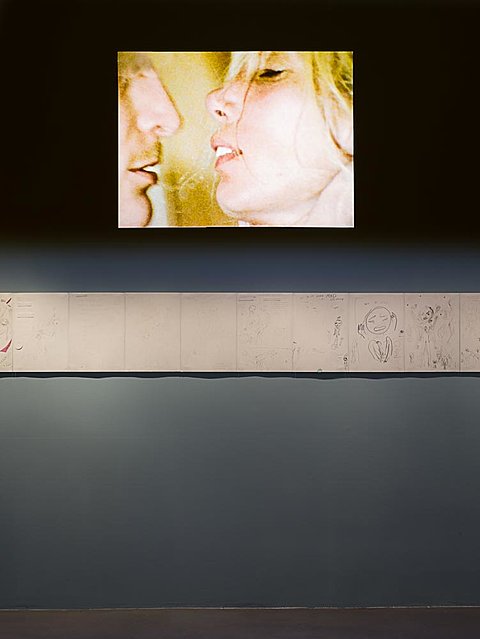 Are You Ready For Love? is part of a series of concurrent exhibitions and public programs at: