Outdoor Opening Wednesday, September 20th, 7–8pm
80WSE proudly presents
Up The Illusion
, a momentous survey exhibition celebrating the 90th birthday of Ken Jacobs, one of our most iconic and indefatigable moving image artists. Curated by artist and writer Andrew Lampert, this street level exhibition features a panoramic selection of Jacobs' nearly 70 years of pioneering films and digital videos in the Broadway Windows gallery located on the corner of Broadway and E. 10th Street. 
Dating from the mid-1950s through today, and unfolding over the course of seven months, the thematically organized works displayed in each window will change three times over the course of the exhibition in order to spotlight the wildly divergent aspects of the artist's prolific output. This is the first exhibition to feature Jacobs' largely unseen drawings alongside his critically acclaimed moving image works. Experienced side-by-side, the painterly concerns and qualities at the heart of Jacobs' distinctive multimedia approach are brought firmly into the foreground.
Called "one of the most extraordinary unknown personalities in the history of American movies" by critic J. Hoberman, Ken Jacobs (b.1933) is a key figure in the history of experimental cinema. A native New Yorker, Jacobs studied painting with Hans Hofmann in the early 1950s before embracing filmmaking and performance as his primary mediums. A central artist in the 1960s underground film movement, Jacobs' decades of restless output includes more than forty short and feature length motion pictures. Working in tandem with his wife, Flo, he has created dozens of live performance pieces with their self-invented double 16mm "Nervous System" projection apparatus and nearly supernatural "Nervous Magic Lantern." Since embracing video in 1999, he has produced well over 150 space, time and perception bending pieces that transpose his formal and 3D explorations into the digital dimension. 
This website serves as a cinematheque-style extension of the exhibition where viewers can watch all the works currently displayed in the Broadway Windows on their own viewing devices. QR codes are provided on the gallery windows for all audiences. Some videos contain strobe effect sequences and flickering light.
Curated by Andrew Lampert   
Commissioned by Howie Chen. 
Produced by Jon Huron, 80WSE. 
XCXHXEXRXRXIXEXSX (2021), a recent feature length work by Jacobs, will screen on July 25 with the artist in person at Light Industry in Brooklyn. Full details will be announced in early summer.     
Special thanks to Flo Jacobs, Aza and Diaz Jacobs, Nisi Jacobs, Antoine Catala, Viktor Timofeev, Jason Burch, Christine Burgin, Lili Chin, Jessica Caroline, Kevin Kelly, Zaq Landsberg, John Matturri, Amy Lampert, Melinda Shopsin.  
Broadway Windows gallery is a series of five street-level display windows located at the corner of Broadway and East 10th Street. The installations can be viewed 24 hours a day, seven days a week.  
To view even more films and videos by Jacobs, and to learn more about his work in general, please visit: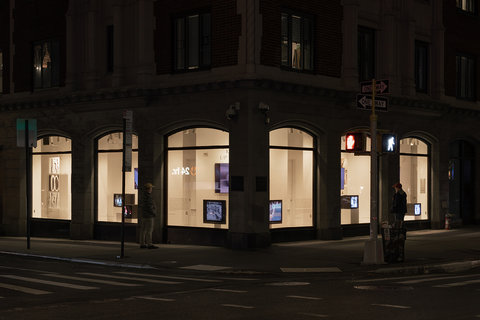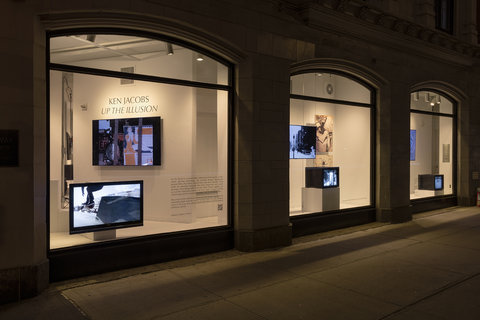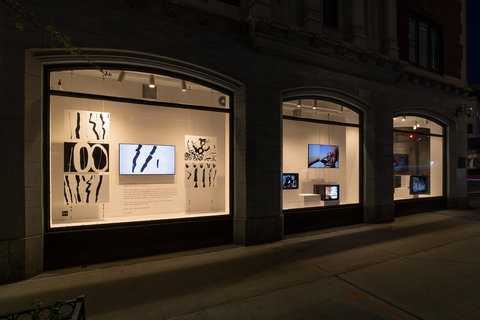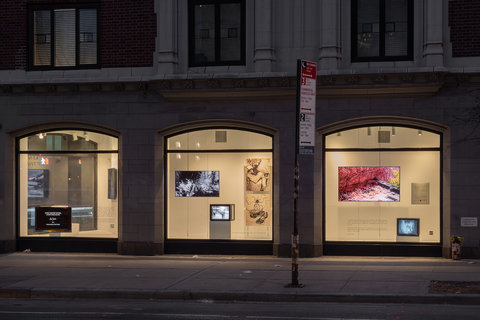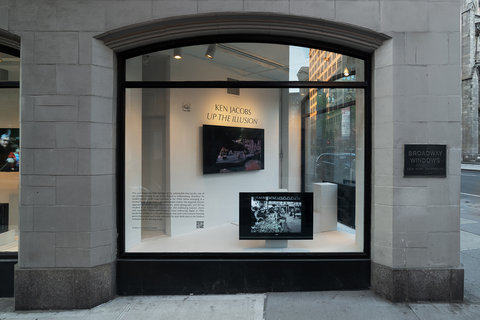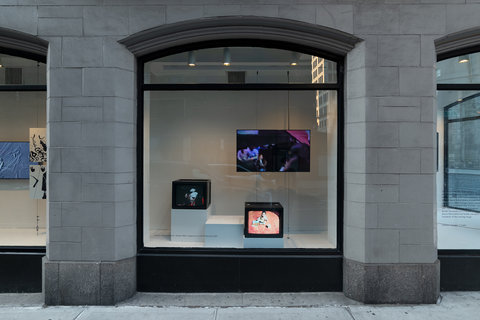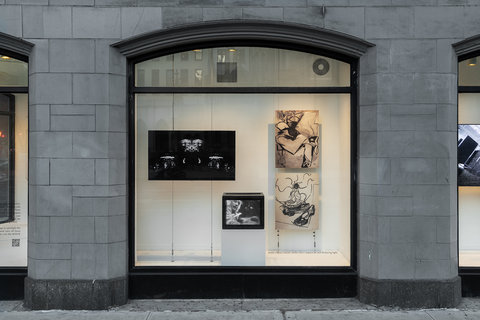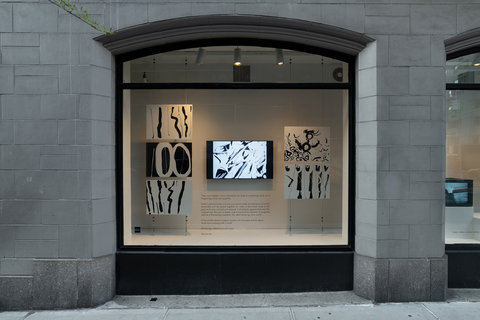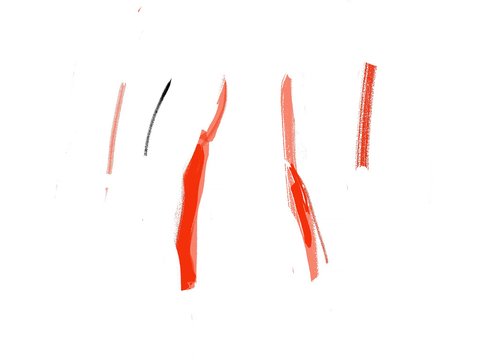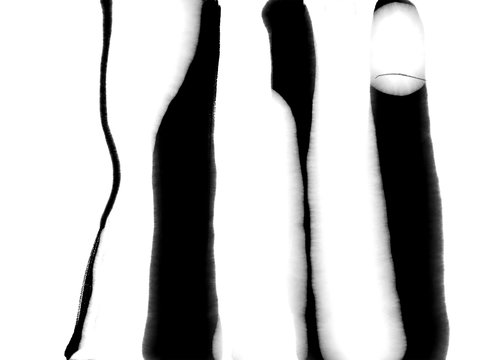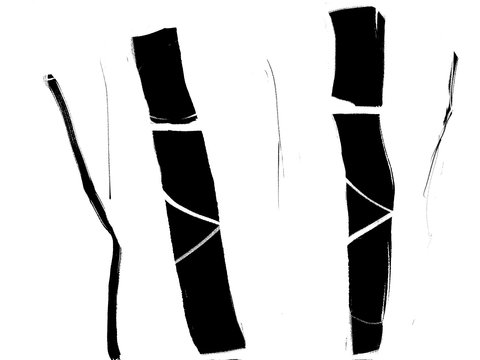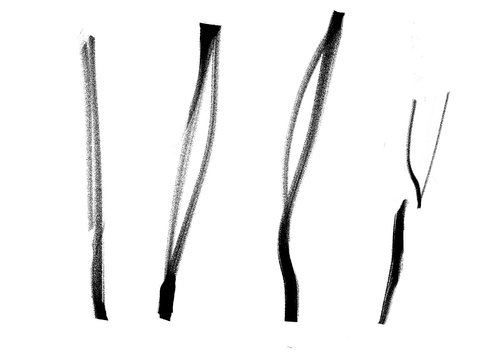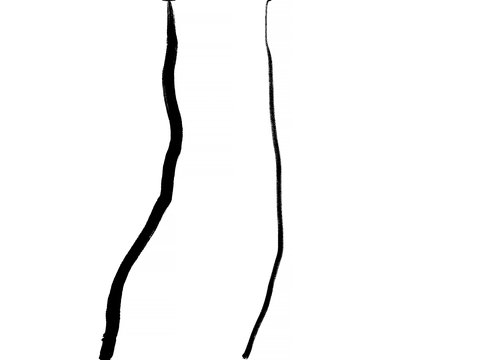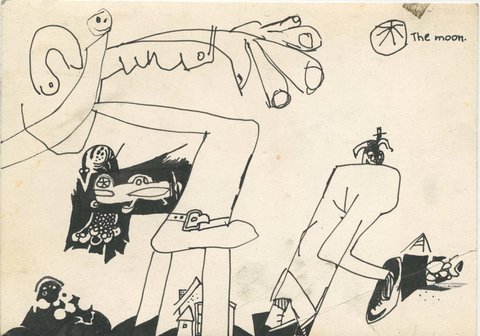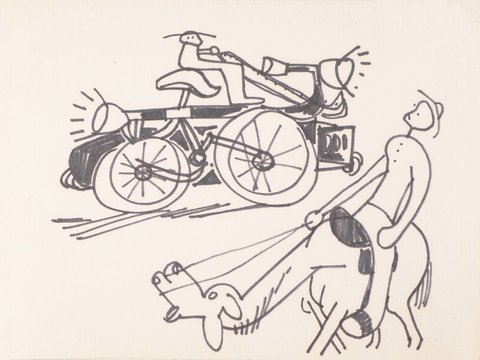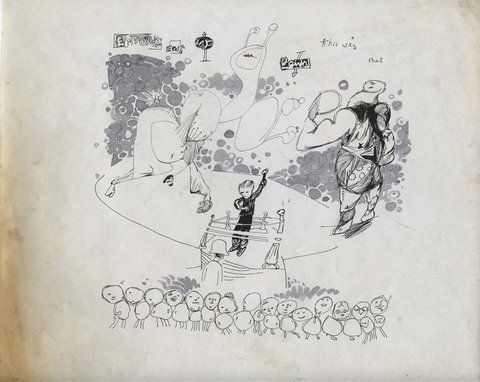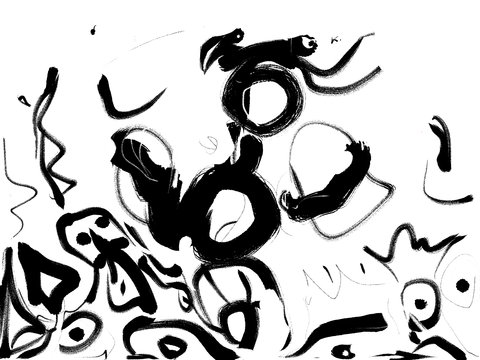 untitled, 2021-2022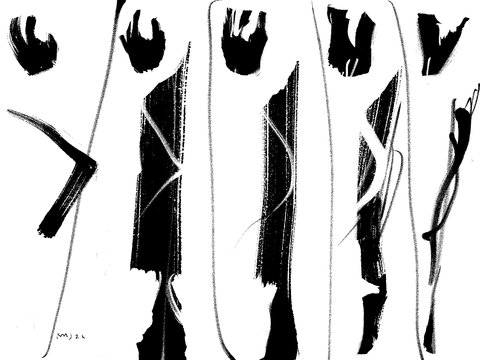 untitled, 2021-2022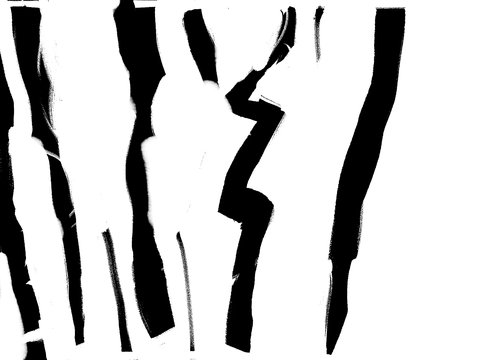 untitled, 2021-2022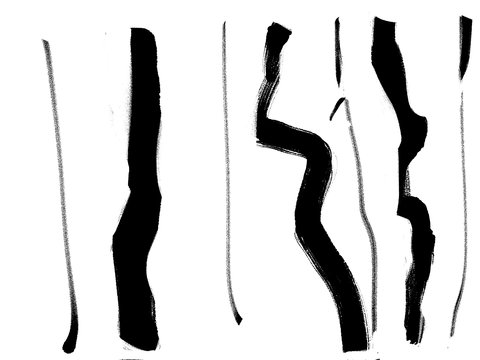 untitled, 2021-2022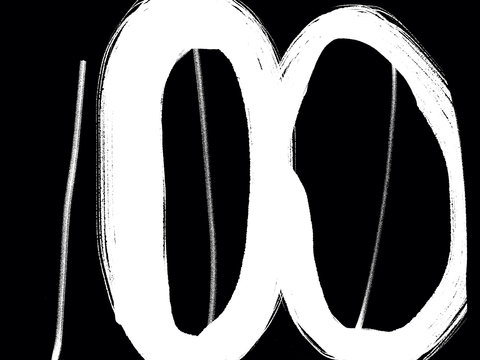 untitled, 2021-2022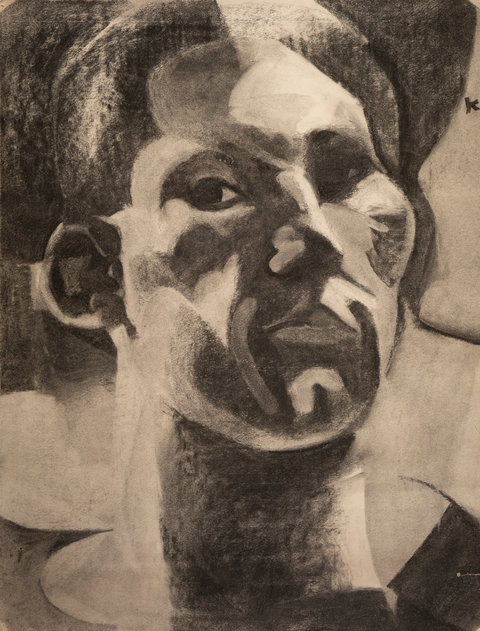 untitled, circa late 1950s/ early 1960s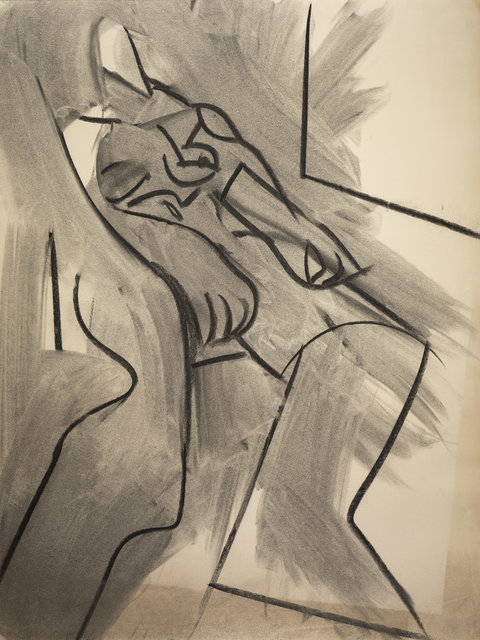 untitled, circa late 1950s/ early 1960s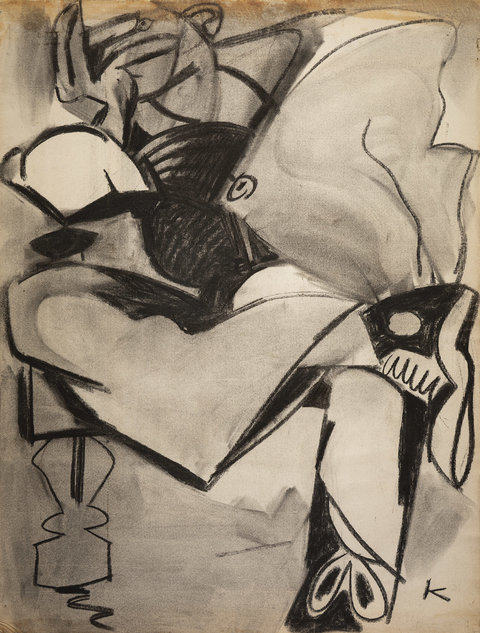 untitled, circa late 1950s/ early 1960s

Selections From Video Program Cycle 1 (April–July)
Real Action Figures (2022, 5:24, digital) 

Cyclopean 3D: Life With A Beautiful Woman (2011, 5:16, digital) 

Hot Dogs At The Met (2008, 10:28, digital) 

Spaghetti Aza (1976, :57, 16mm on digital)

When Timofeev Moves Everything Moves (2022, 9:54, digital)

Pushcarts of Eternity St. (2006, 10:33, digital) 

The Pushcarts Leave Eternity Street (2011, 13:00, digital)

Things To Come (2022, 31:38, digital)

Writhing City (2023, 25:34, digital)

Selections From Video Program Cycle 2 (July–September)
Cartoon (2019, 10:42, digital)
Cartoonish (2021, 10:23, digital)
Figures (2022, 6:51, digital)

The Whole Shebang (2019, 5:23, 16mm on digital) 
Turbulent Waters (2011/2022, 22:22, digital)

Nervous Magic Lantern: 3D For One Naked Eye or Two Naked Eyes (2019, 24:16, digital)
Failure (2019, 27:54, digital)

Book of Eternalisms 1–5 (2022-23, 80:54, digital)

Flo Rounds A Corner (1999, 6 minutes, digital)
Selections From Video Program Cycle 3 (September–November)
Hoffman Student (2021, 2:43, digital)
Whims of Twenty Twenty-Three (2023, 12:50, digital)

Once Upon A Planet (2018, 17:30, digital)

Other Urban Lives (2023, 5:55, digital)

Gravity Is Tops (2009,10:58, digital)
The Moments: Evening Boat Ride (2018, 9:08, digital)
Dr. Jekyll and Mr. Hyde (2023, 8:45, digital)
Walkway (2014, 8:21, digital)
Up The Ilusion (2023, 23:23, digital)

The Scenic Route (2008, 25:01, digital)
The Surging Sea of Humanity (2006, 10:41, digital)
Tourists of the Familiar 1 (2023, 17:07, digital)