Following their Fall runway show at 80 Washington Square East, SC103 display's
Bonds
at Broadway Windows alongside a range of items assembled throughout the tests and trials of the collection's development.  
SC103 are designers Sophie Andes-Gascon and Claire McKinney who have developed work independently and together over the last five years in New York. The Spring-Summer 2020 collection
Bonds
celebrates their shared living and studio space and the friendship it has cultivated. Working with found materials, unconventional textile treatments, and hand-embellishments, the garments teeter between the practical and the absurd.
Commissioned by Nicola Lees and organized by Lucas Quigley, 80WSE.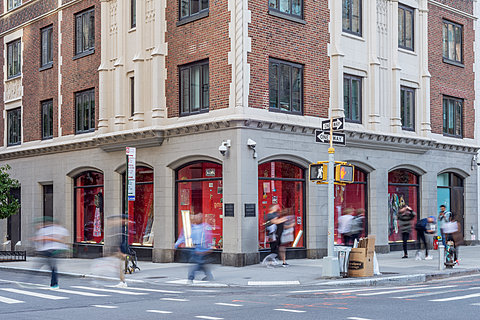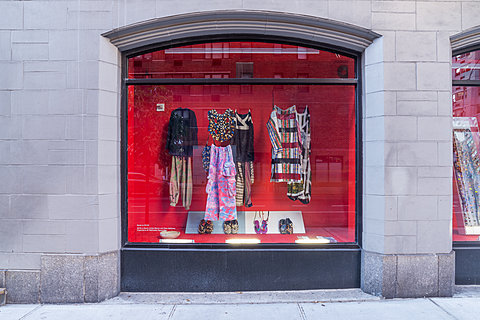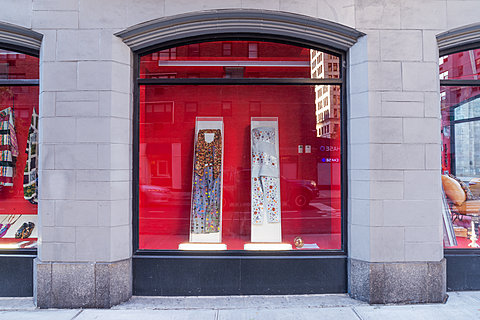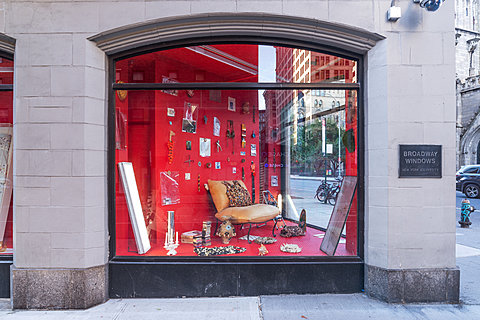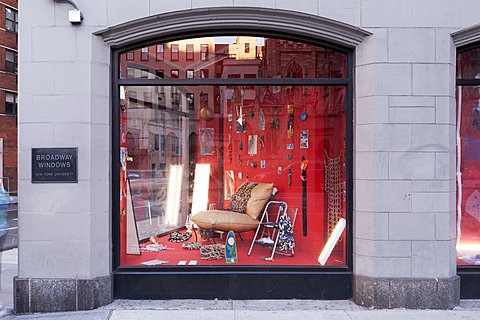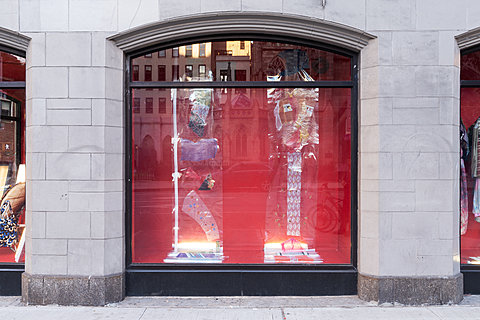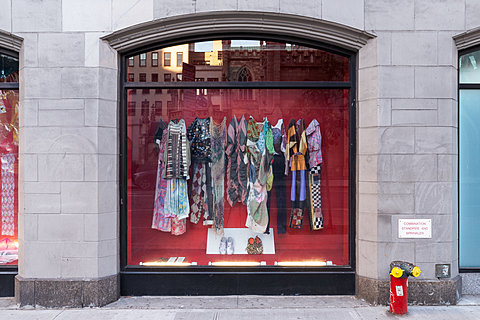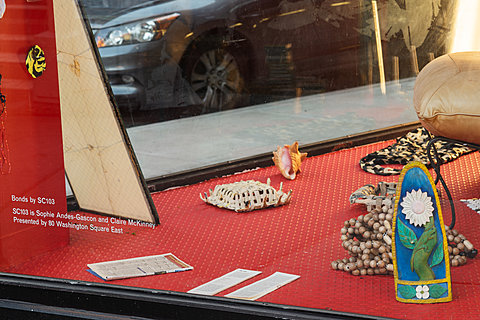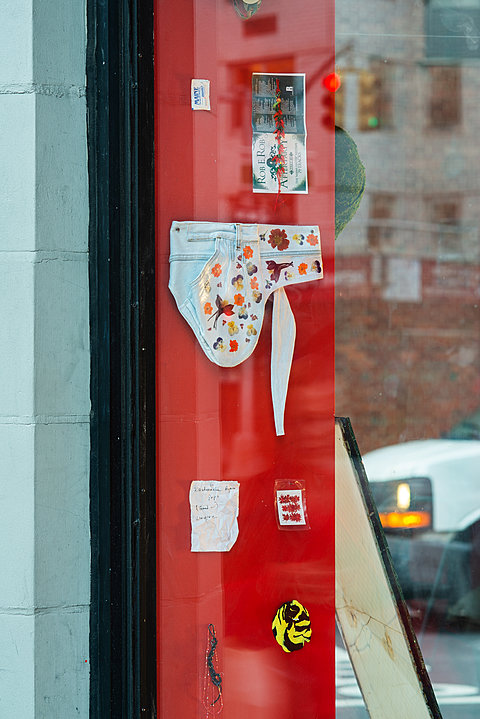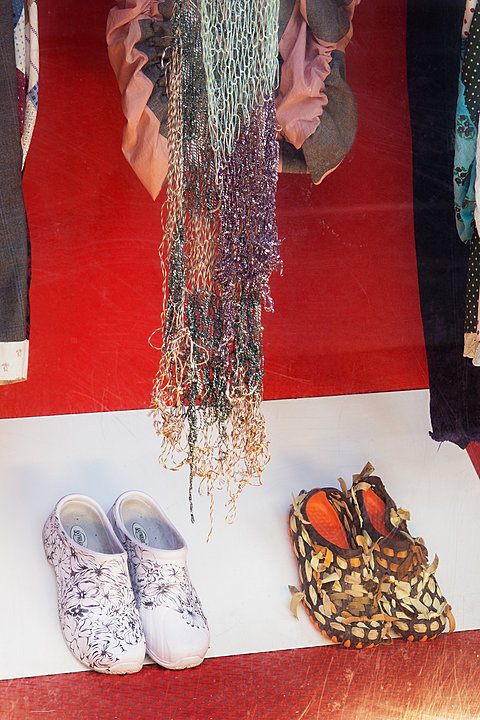 Photographs by Carter Seddon